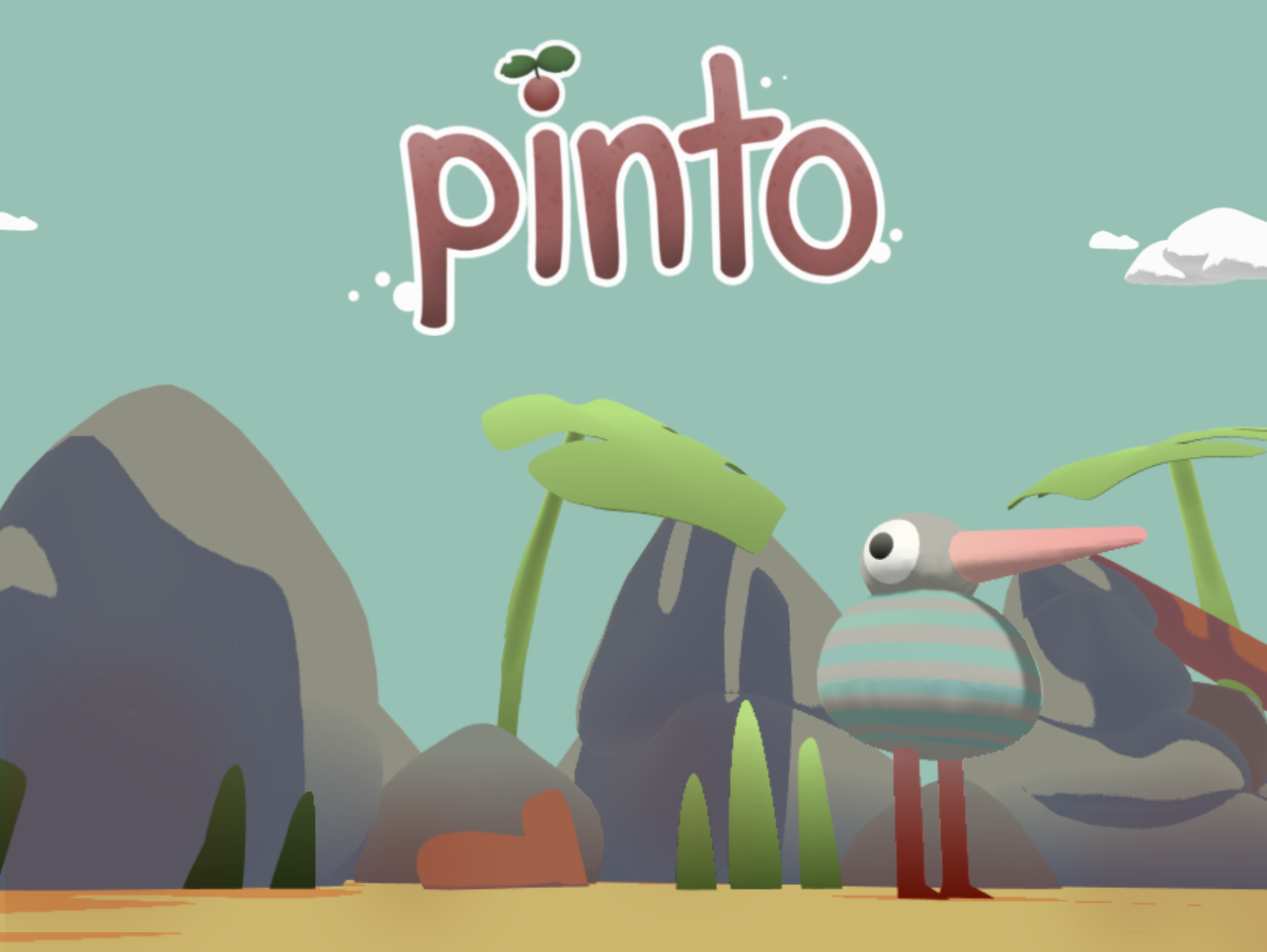 Pinto ✿
A downloadable game for Windows
Pinto ✿

Hide from the intense sun while balancing the need to eat the very plants that give you shade. Help Pinto as he makes his way to the safety of the clouds. Grow plants to create shade, and eat the plants to restore your energy. The bigger the plant, the more energy and shade it gives.
A game by HalfPastYellow, made for #GMTKJAM

Controls:
WASD - Move
SPACE - Plant Seed/Grow Plant
E - Eat plant
LEFT/RIGHT ARROW - Rotate Camera
ESC - Quit
Additional Art:
Music:
Freesound contributions:
megashroom
nathanaelsams
DeezSoundzTho
sheepfilms
rawhiteman7
alegemaate
Contact:
Changelog:
v1_2
Fixed Pinto's legs on success
Other minor bugfixes
v1_1
v1
Install instructions
Unzip Pinto_v1_2.zip
Run Pinto_v1_2.exe
Comments
Log in with itch.io to leave a comment.
I loved helping little Pinto find his way to safety! Such a cool concept too :)
this birb might actually be my spirit animal
Hey, thanks for trying the game and taking the time to make a video.
Glad you liked our little bird friend :D

Thanks for playing and making the video!
We would also like to make more levels... and fix Pinto's legs after you get to safety, keep a look out

Adorable art and a cute mechanic! I love everything about this, I hope you continue this project or keep Pinto around in more stuff!